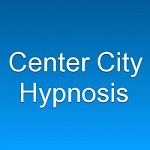 Have you ever struggled with problems like bad habits, irrational fears or lack of confidence?

Have you been frustrated when willpower, motivation and more information don't seem to make much difference, no matter how hard you try, and no matter how much good advice you get?

You're not alone. I've hypnotized thousands of people in the Philadelphia area with similar problems; they discovered how hypnosis can bypass many of the common subconscious obstacles to achieving a desired goal.
as seen and heard on:


Hypnosis Helps YOU Take Control
Hypnosis is interesting, but more importantly it can make a real difference in your life:



Jennifer said, "I came to stop picking and biting at my nails... there was such a huge improvement. I just lost interest in biting my nails. It was really cool that you can come in twice, and all of a sudden something I've been struggling to overcome for a long time, I overcame."



Tina had already achieved significant success in life. She said, "Life has actually been really good... [but] I'd reached a plateau." She used hypnosis to make "breakthroughs" personally and professionally. "I realized it's OK to really go for the dreams, just to pull out all the stops and go do that. That's what I'm going to do now."

(after our work together she found herself being pursued professionally and flown to cities around the country for interviews, and she was able to confidently turn down offers if they weren't in line with her larger mission)
Here is link to full transcript (PDF format)


Matt used hypnosis to reduce test-taking anxiety, so that he could do well on an important exam. But he also found that it helped him deal with stress at work:




Michael knew that more focus and confidence at work would increase his chances of getting promotions. At first, he wasn't too sure about giving hypnosis a try. But then, he said, "I figured I might as well give it a chance... it was exactly what I was looking for."


Lisa got hypnotized for weight loss, and said, "I had done a lot of other things that weren't really working... I'm very happy with the results." She also found that it helped her habit of worrying: "I find that I'm not second guessing myself anymore, I used to overanalyze a lot."
Of course, one of the most popular reasons for using hypnosis is to help people stop smoking:




Rick was kind enough to provide further updates:
"Still smoke-free, it has been over 5 months now." and
"Started jogging and I am up to four miles, at least 4 times a week."

*DISCLAIMER: Testimonials and reviews are not guarantees of similar results. Individual results vary.
At Last, Straight Talk about Hypnosis!

Your subconscious mind loves lists, so here's a list to make it happy:
the Top 10 reasons why so many clients have trusted Center City Hypnosis for over a decade
REAL LIVE 1-on-1 HYPNOTISM.
Unlike some "hypnosis" programs, I won't put a pair of headphones on you and leave you listening to a pre-recorded relaxation CD. If you just want to hear some affirmations with soothing music playing in the background, you could stay at home and do that yourself.


CUSTOMIZED FOR YOUR INDIVIDUAL CASE.
Generic, scripted suggestions ("relax and imagine being in your serene place... now think happy thoughts...") can be OK, but better results can be obtained with personalized work. Be advised, I am not equipped to spout motivational cliches and platitudes like "You are good enough, you are smart enough", if that's what you expect to hear. FYI: research has shown those types of affirmations can be harmful!


FULL-TIME PROFESSIONAL HYPNOTIST who works with clients every day.
This means I have to consistently get results for clients and referrals. The sad fact is: most hypnotists treat this as a part-time "side hustle" at best, and are unwilling to fully commit themselves to doing this work. I assume that clients are serious and committed to the work, so I'd expect the same of the hypnotist!


FREE, NO-OBLIGATION INITIAL CONSULTATION.
The consultation is about you and your goals. Simple, clear explanations. No pseudo-scientific jargon about "linguistically reprogramming your quantum neurology".


100% NO-RISK GUARANTEE.
If you aren't satisfied with your experience at the end of your first appointment, you pay nothing! See the FAQ for details.


UP-FRONT PRICING INFORMATION.
I don't see the point in trying to hide the cost of a service from you. I respect your time, since time has greater value than money. You shouldn't have to sit through a sales pitch, just to get basic information about fees.


NO "UPSELLING" DURING YOUR APPOINTMENT!
I won't spend your valuable appointment time trying to sell you herbal supplements, vitamins, candles, CD programs, certification courses, workshops, etc. etc.


DEDICATED PRIVATE OFFICE located in the heart of Philadelphia's central business district.
Evening hours available, including Saturdays. Your office visit will not be conducted on a couch in a basement or a recliner in someone's living room.


NO FAKE CREDENTIALS.
Don't be impressed by made-up titles like "Elite Master Advanced Clinical Hypnotherapist". As a certified hypnotist, I can tell you that certifications in this field are meaningless. Beware of the mail-order diplomas that are commonly used. The FAQ provides links to official government databases so you can verify whether that "Doctor of Hypnotherapy" is really a doctor, or maybe they've just watched a lot of Dr. Oz and Dr. Phil.


My role is to help you achieve your goals, NOT to play Amateur Spiritual Advisor or "healer".
I will NOT try to convince you that you were an ancient Mayan priestess in a past life! Maybe you were, maybe you weren't. I do not attempt to influence clients with my personal beliefs and interests.
Real Clients, Rapid Results!


I helped the client above get rid of fear that was hindering his success.




I helped Matt with test anxiety so that he could pass an important exam.

(This isn't the same Matt you've seen earlier on this page;
I've helped many clients with test anxiety so it's just coincidence
that two had the same name and the same goal.)
*DISCLAIMER: Testimonials and reviews are not guarantees of similar results. Individual results vary.
Real Hypnotism, Unscripted
The quote and audio clip above is from WMMR's popular Preston and Steve Show, where I accepted a challenge and hypnotized one of their staff members live on the air. They seemed kind of surprised and impressed that it actually seemed to work, especially when compared to other attempts that they'd tried before.

That was nice to hear, but I don't think it's because I'm the best hypnotist. This city can't even agree on the "best hoagie" or "best buffalo wings"... how stupid would it be for someone to declare themselves "the best hypnotist"? It's just that so many people, including many hypnotists, confuse pseudo-hypnotic relaxation with the real thing, so that when they encounter real hypnosis, they think it's something unusual. It's just hypnotism.

The demonstration itself is an example of one of its most useful applications: it can help with public speaking and similar situations where you need to maintain focus when the pressure's on.

I can tell you that doing a live unrehearsed performance for one of the largest radio audiences in the area was a little nerve-wracking, especially for someone like me, a natural introvert and not at all inclined to being "on stage".

But if we do what we hypnotists are supposed to do, we can deal with that and get on with the show!
Real Hypnosis is More than Just Relaxation or a Motivational Pep-Talk
Hypnosis can certainly be used to enhance motivation, but when used most effectively, it does much more than that, by retraining your brain to:
Eliminate mental blocks which contribute to being stuck
Subconsciously redirect focus away from non-productive areas of attention
Automatically inhibit impulses that would lead to unwanted habits
Hypnosis puts you into a state where you can make these kinds of changes more rapidly than the normal waking state... as long as the hypnotist knows what they are doing, and can do more than just read from a relaxation script.

The story of my client "C. E. B." is one of my favorites examples of how hypnosis does much more than just motivate:

When he decided to try it, his wife rolled her eyes and said "Here we go again," because over the years, he'd spent thousands of dollars on motivational seminars, CDs, various forms of therapy, gimmicky "mind hacks", etc.

His bookshelves were full of the usual self-help bestsellers, and she figured this was just more of the same.

BUT after doing it, he reported that his wife was so pleased with the changes, that she offered to pay for more appointments herself!
Here is his original letter:



*DISCLAIMER: Testimonials and reviews are not guarantees of similar results. Individual results vary.

PS. If you're wondering what's up with all these disclaimers,
they are just required to be in full compliance with Google policies regarding site quality


PS. Clients are never paid or otherwise compensated for their comments!

I do not play the common game where clients are offered "freebies" or discounts to write positive reviews. And these are definitely not the product of those awful paid review services ("Buy 10 reviews for $5!").

Failing to disclose that type of transaction is not only a violation of Federal Trade Commission guidelines, but it's also just a cheesy way of going about things. It's cheesy because it's totally unnecessary; even a mediocre hypnotist of minimal competence should be able to EARN happy clients at least once in a while!

I trust that if you have the potential to be a good client, you are capable of using your brain to figure out what's real or not.
Click this image to check out our Yelp reviews (opens new window):


An Educated Consumer is the Best Hypnotic Client
I'm not talking about formal education, that doesn't matter. I'm a big believer in you being able to make an informed choice. I recommend you do your research before choosing a hypnotist. Clients who are poorly informed tend to be vulnerable to being fooled and strung along by smoke-and-mirrors.

There are many capable hypnotists available to help you, BUT you do want to be careful about finding the right one for you.

So, in addition to the extensive FAQ on this site, here are a couple of third-party resources to help you do your research:
Greater Philadelphia Society of Clinical Hypnosis - This is the website of the GPSCH. They are a good resource for people who want to find psychologists, social workers, and medical professionals who use hypnotherapy as part of their treatment.

If you're struggling with a psychological disorder or medical condition and are interested in hypnosis as an option, I recommend that you seek help from the kind of more broadly trained healthcare professional that you'd find on the GPSCH site.


NGH referral page - This is a website where you can request referrals to National Guild of Hypnotists certified members in your local area. The NGH randomly selects from a pool of local hypnotists.

Be aware that NGH members vary widely in terms of competence and experience, because qualification standards are VERY low.
You may even want to ask your regular doctor about hypnotism. Many medical professionals have had some exposure to the subject in the course of their training, but are hesitant to bring it up unless their patient mentions it first (because of concerns about bringing up a topic some people might consider to be too "out there").

If we were living in the middle of nowhere, then I wouldn't hesitate to help people who had no other alternative. But the fact is, the Philadelphia area has a long history of having many excellent hypnotic resources available.


Some people think I'm crazy to provide resources like this to potential clients who visit my site. They think it's like "helping the competition".

But there really can't be competition in the usual sense between the many genuine practitioners who are available to help you, since no single individual can be the best choice for every client.

It's like comparing apples to oranges - apples are not "in competition" with oranges.
And the scammers, frauds, and charlatans that are so common in this field are not real competition either, because they are in fact playing an entirely different game. Unfortunately, this distinction can be unclear to members of the public, who just want to find someone who can help them.

Be cautious about believing claims about anyone's background and training. For some reason, hypnosis attracts many practitioners who buy mail-order diplomas and who like to pretend that makes them a real doctor (I am not a doctor, and I do not play one on the internet).

In the FAQ, I provide links to official government databases so that you can VERIFY whether or not someone has a professional license that they claim to have.

This site is dedicated to providing you with the best available information, so that you'll be able to see through the "World Famous Internationally Known #1 Best Clinical Hypnotherapists" who are simply blowing smoke.
Don't Be Fooled by "Imitation Hypnotists"!
I'm aware that many people in the hypnosis field closely follow this site, and that some copy-and-paste my content (at least, the parts that don't offend them).

I've even seen comments from my clients being "borrowed" by other hypnotists. Imagine that: people who are so lazy that they can't even bother to create original fake reviews!


So please: don't get me confused with other service providers. I cannot vouch for any offers or assertions made by any other hypnotist.

There is another form of "imitation hypnosis" to be aware of: many people have described experiences where they've tried seeing a hypnotist before. They went with the expectation of getting hypnotized at some point.

But what they often get instead is a nice conversation along the lines of "life coaching", sometimes a massage, or a "rubbing" or "tapping" procedure, or some sort of chanting.

In other cases, they discover (only after signing a contract) that their program consists of sitting alone in a room while wearing headphones, and listening to a pre-recorded CD or MP3 player.

There's nothing wrong with a little rubbing and chanting, and coaching can be a great idea for some people, but come on...
Maybe I'm weird, but I believe that if you're going to see a hypnotist,
it's reasonable to expect some sort of hypnotism to be done.
Who Can Be Helped With Hypnosis?
If you have a brain and can follow simple instructions like "Please count from one to five", you can probably do it.

Here is a partial list of some of the people I have helped (I don't like to label people by their occupation, this is just to show you that everyday people use this stuff everyday):


| | | |
| --- | --- | --- |
| Lawyers | Business Owners | Accountants |
| Social Workers | Police Officers | Students |
| Financial Analysts | Vocalists | Doctors |
| Stockbrokers | Airline Pilots | Office Managers |
| Real Estate Brokers | Restaurant Owners | Economists |
| IT Managers | Insurance Agents | Stay-at-Home Moms |
| Retail Clerks | Chess Enthusiast | Web Designers |
| Fashion Designers | Adult Entertainers | Archaeologists |
| Day Traders | Sales Reps | Marketing Executives |
| Secretaries | Librarians | Bartenders |
| Teachers | Surgeons | Construction Workers |
| Psychotherapists | Psychiatrists | Counselors |
| Martial Artists | Professors | Soldiers and Marines |
| Nurses | College and Pro Athletes | and many more... |


Darrin felt much more relaxed about his ability to be social and outgoing.


You can tell these notes are real when they spell my name wrong...
Just kidding, thanks for letting me help you Brian!
Hypnosis can also help you move forward in your occupation. I have helped many many clients pass examinations which were required to progress in their careers, including bar exams, occupational certifications, and medical boards.

Here is the latest email (used here with permission) that I received from a client who successfully passed a board exam which had been a struggle because of nervousness and stress about passing it:

*DISCLAIMER: Testimonials and reviews are not guarantees of similar results. Individual results vary.


Affiliations, Training, Etc.
5-PATH International Association of Hypnosis Professionals
National Guild of Hypnotists - Certified Consulting Hypnotist
Micro-Expression Training, Dr. Paul Ekman Group: Expert Level rating
Editor of "Real World Hypnosis: Insider Tips from Leading Hypnotists" available on Amazon.com
Contributing author of "The Ultimate Success Secret" by Dan S. Kennedy and Michael M. Capuzzi
Contributing writer for Hypnosis.org's quarterly e-zine
Free, No-Risk Initial Consultation
At our first meeting, we want to get an understanding of the nature of the problem, and then discuss how and why (and IF) hypnosis can help you. This consultation usually takes around 30 minutes.

Then, you can decide to go ahead with the hypnosis if you feel comfortable, or just take some time to think it over. If you decide not to go ahead, there is no cost to you. The consultation helps you understand the process, and it's also a chance for you to make sure that I'm not too much of a weirdo.

However, most of our meeting should be about getting a clear understanding of your goals. After all, hypnosis is interesting but I'm pretty sure solving your problem is a higher priority to you. You probably don't need someone using your valuable consultation time by lecturing you about the "wonders of the subconscious mind" (whatever that is).

Before any meeting, you can take a look at the extensive FAQ page on this site, so we can make the best use of your consultation time.
Meetings are by appointment only
All client-related information is confidential, except as required by common sense, in cases involving threats of harm to oneself or others
Use the online calendar in the Contact section of this site to setup a meeting
*DISCLAIMER: Testimonials and reviews are not guarantees of similar results. Individual results vary.
About the Hypnotist
(or, the Strange Tale of How Hypnosis Created the Hypnotist)
Many people ask "How did you get into this business?" and wonder about my background, so here it is for those who are curious:
NAME: Steve Roh
FUNCTION: Chief Hypnosis Officer
AGE: 45
COUNTRY OF ORIGIN: South Korea
CURRENT RESIDENCE: Graduate Hospital sector, Philadelphia
MARITAL STATUS: Married, with a cat
OFFSPRING: None
ALIGNMENT: Left-handed, Chaotic
CLIENTS SERVED: approx. 3000-4000

Before I started Center City Hypnosis, I made a nice living in software development. My previous work included:
managing the app development department at a startup during the 1st dot-com bust

coder for early PC-based mutual fund and brokerage software in the 1990's

architect and lead developer responsible for re-engineering one of the internet's largest business-to-business ecommerce sites (this was before Alibaba took over the world!)

operating as a consultant developing custom apps and doing data integration/analysis for large firms in a wide variety of industries, aka: highly-paid but non-glorified "data janitor"

It was comfortable work, which is not a good thing. Staying comfortable leads to mental and physical decline; it is an unnatural state of being that leads civilizations, companies and individuals to become soft and weak. There also seemed to be no real purpose to the activity.

There is a quote from that famous science-fiction book Dune: "Fear is the mind-killer". But I think comfort and a lack of purpose are the real mind-killers.

Looking back, my sense of purposeless-ness was manifested in what I can now see was an enormous amount of time and energy wasted on drinking, computer games, and other forms of mind-numbing activities. Many days were spent trying to remember what happened the night before; many weekends were wasted just trying to recover from hangovers. Don't get me wrong, I don't think I had what people would typically consider a drinking problem (although people who have that problem are usually unable to admit it), so much as a problem of lacking a Definite Major Purpose.

I sensed that large parts of my brain, the parts that were not being rotted away by useless self-destructive behavior, were not being stimulated and developed enough by continuing to be pre-occupied with systems, data and coding. Even though I'm a dedicated, hardcore introvert by nature, not a warm-and-fuzzy people-person, I needed a mission that went beyond completing yet another technical project.


"Without change, something sleeps inside us and seldom awakens.
The sleeper must awaken."
- Frank Herbert, Dune


So, one day I was thinking about what kind of different businesses I could start up, that would be more purposeful and challenging. I thought about how "Center City _____" was a pretty decent name for any kind of business in the Philadelphia area.

I started doing searches for available internet domain names that started like CenterCity_____.com, and just filled in the blank with random words... "trusting the subconscious", as hypno-folks like to say they do.

The domain name CenterCityHypnosis.com was available, so I snapped it up for $9 from GoDaddy. After some market research and analysis, I realized it could really work as a business by filling a need in the local area.

I already had confidence that this kind of mental training could help people, because of personal experience learning from the great works of people like Brian Tracy, Napoleon Hill, Jim Rohn, Dr. Maxwell Maltz, and many others.

Then it was just a matter of learning hypnosis for working with clients, and that was that.

In a strange loop, you could say I used hypnotic techniques to get my mind to "just do it"... "it" being: taking the steps to become a hypnotist.
I know that my answer to this question "How did you get into this field?" bothers some people. A few folks have even gotten upset and angry upon hearing my response. Oh well.

Some people would rather hear the typical answers that you get in the self-help field --- you know, the story that goes: "Healing others and sharing my deep inner wisdom with the world is my life-long passion!" (curiously, you'll often hear that kind of story from those dabblers who treat this as a part-time hobby).

Sorry, but that's not how it happened, at least for me.

By that seemingly random fill-in-the-blank exercise, I was just making use of my subconscious / superconscious mind (gee, what a concept for a hypnotist to do that!)... then executed a plan after observing a need in the marketplace, considering the business model, and concluding that I could fulfill that need.

I guess some folks are thrown off by this response because they expect to hear proclamations about how passionate I am about helping people. Not really.

If I take on a client, I am fully committed to doing my part to the best of my ability, because that is what a professional does.

And because I have a mild form of OCD, I'm kind of obsessed about continually seeking to optimize the process and improve outcomes; it is pretty much all I think about 24/7. At least it is a productive obsession.

But I'm not doing this to indulge myself by "following my passion" (whatever that means).
Sometimes people get the wrong idea from this story, they think it might mean "oh, it's just about the money", as if one needs to feel passionate about doing the work, or else it's just about greedy money-grubbing. That interpretation can indicate an ineffective "black-and-white" thinking style that might benefit from psychotherapy. Anyway, passion is an egocentric, self-centered approach to serving a market.

The fact is: my previous work as a consultant was billable at rates that far exceed what hypnotists can expect to earn. Plus, much of the time I could work remotely from home, on projects with hundreds of millions of dollars at stake, in the comfort of my underwear... don't tell anyone.

I'm not exaggerating about the difference in earnings. A recent survey of over 1000 hypnotists revealed that the average annual income of a hypnotist is somewhere between $0 and $15,000! And from my experience in being familar with the hypnotist community, I am pretty sure the true average is in the lower end of that range.

Also, hypnotism as a business model has serious structural limitations: it isn't scalable, can't be delegated, mass-produced or automated, and the idea of trying to generate a "repeat customer" is out of the question --- the ideal attrition rate is 100%. These are NOT the components of a great money-making machine!

But, even though I knew the hypnosis field would be less profitable financially, I decided that it'd be worth it for other reasons. For one thing, I finally feel like I'm doing something useful with my time. That sense of usefulness is something everyone needs to feel; as a practical matter, it leaves little time for self-destructive nonsense.
~~~
My background and natural traits can lead to better results because I remain focused on each client's goal. While I have a high degree of cognitive empathy, I'm not interested in getting caught up in the emotional drama of a client's problems, wallowing in sympathy, or finding new friends through doing this work.

Along that line: it's not appropriate to actively pursue connections to clients on social networking sites. It would be kind of creepy if I did that!

But, I am happy to accept connection invitations. You can connect with me at the following:

Here is my LinkedIn profile:
If you send me a connection invite on LinkedIn,
be sure to include a personal note
so I know it's not one of those automated invites where LinkedIn gets into your email contact list and spams your contacts without your consent. I'm cautious about inadvertent social networking due to concerns about the privacy and confidentiality of my clients.
Introvert Schmintrovert!
Just #GetAfterIt
Somehow I was able to get the City of Philadelphia to declare January 4th as World Hypnotism Day!

Here is a photo of me accepting the Mayoral Proclamation from the city's Manager of Commercial Development and Attraction.

This isn't a personal recognition or "best hypnotist" award or that sort of nonsense. It's more about recognizing the positive difference hypnotism in general has made towards helping local citizens become healthier and more productive.
Here is a photo of me with the gang from WMMR. I have no idea why we were holding a cardboard cutout of weatherman John Bolaris. They invited me to the show to demonstrate how hypnosis can be used to stop unconscious habits (you may have heard the audio clip of that show on the home page).

Visit the blog to check out my shameless media appearances, including demonstrations on WMMR 93.3 FM, 6ABC, and more.
Sometimes people ask if I use hypnosis myself. Hopefully the answer has already been made clear in this section, but of course, yes.

It's possible that hypnosis itself enabled the transformation from being an introverted "computer guy", to someone who is out hypnotizing people on TV and radio and getting the Mayor's office to issue a proclamation.

Somewhere along the way we all agreed, consciously or unconsciously, to accept our limits, habits and fears as part of our identity. Sometimes it seems like we're just acting as supporting players in our own lives, running a tiresome collection of pre-scripted internal dialogue and behaviors, pre-occupied with distractions and diversions that feel urgent but are ultimately unimportant.

To paraphrase a key phrase from a popular bit of entertainment: "These mindless delights have mindless ends."

Hypnosis can help you edit, update, and revise your own story more to your liking. The parameters of your identity can be expanded without losing your character.

I'm still the same computer guy who prefers cats to humans, and who finds networking events to be e.x.c.r.u.c.i.a.t.i.n.g.; I do not think it's possible or even desirable to significantly alter core personality traits. But that self-image does not restrict or limit me anymore. It's an example of how hypnosis can open up strange possibilities in life; maybe it can do the same for you.
Would You Like to Know More?
Do your research, and then setup a consultation to find out how I can help you help yourself.

There will be no high-pressure sales pitch on my part. Life is too short to deal with time-wasters and half-hearted individuals who need to be pressured or nagged into action; they're unlikely to have what it takes to be successful anyway.

This is important to understand so that people do not mistakenly think that a hypnotist is supposed to "motivate" someone to change. No, that's not going to happen.

Time and energy are limited resources. Time wasted is never recovered, so we have to be intelligent about HOW we invest our time, and WHO we invest our energy with.

Here is the real secret to hypnotic success: the main reason that we've been successful so far, during 10+ years of running this business, is that we only work with clients who have a good chance of being successful in the first place!

Check out the rest of the site to find out more:

The Services page describes how hypnosis helps with many common types of issues.
The FAQ contains answers to Frequently Asked Questions.
How to setup a meeting / How to contact me
Frequently asked questions are already answered on this site.

Use this link to email me if you have any questions that aren't addressed: info@centercityhypnosis.com

Or, use the online calendar link below to setup your consultation.
I am happy to respond to unanswered questions, so don't hesitate to ask if you're looking for information that isn't handled already on this site. However, I place a very low priority on responding to questions which have already been answered.

Reason: two of the main factors for success in this work are -

1) willingness to follow simple instructions, and
2) a proactive, resourceful mindset.

If someone is unwilling to take a few moments to at least scan a website for answers that are already provided, how likely is it that they're serious about making an active effort to change something in their life?

This may seem harsh, but if you think about it, it's fairer for everyone in the long run if we focus our time and energy on people who are help-able. Thank you for your understanding!


PLEASE NOTE THE FOLLOWING:
Information about fees, answers to frequently asked questions, and other important details are available on this site. Before our meeting, please familiarize yourself with the content; this will help us make the best use of your consultation time.

After setting up a meeting using the online calendar, you will receive an automated confirmation email. That email contains a link to a simple activity that I recommend you look into before the initial meeting.




Do not setup an appointment for someone else.

We will not proceed with anyone who hasn't setup their own meeting.
As noted in this FAQ, I only work with adults (18+ years old).




All meetings are held privately and are confidential. Family members and friends are not included in these visits.

Reason: experience has shown that the presence of others can distort accurate reporting about the work/home environment, personal relationships, motivations, etc.




Because of a technical limitation in the online calendar, all meetings are setup for a fixed time, even if you just want to do the half-hour free initial consultation. It's fine if you just want to do the consultation, I will take a nice long coffee break afterwards!




Kindly have the courtesy to provide notice if you cannot make it to a scheduled meeting.

I understand people are busy and unexpected things come up, so you don't have to give "24- or 48- hour" early notice, just let me know anytime before the start time. "No Call / No Shows" will generally be sent straight to the permanent blacklist (it's not personal, it just strongly indicates someone who is unlikely to be successful), but I am very flexible when notice is provided.




I reserve the right to decline working with potential clients.
back to top of page
*DISCLAIMER: Testimonials and reviews are not guarantees of similar results. Individual results vary.