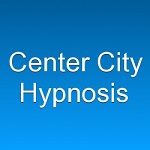 Have willpower and rational thinking been enough to free you from your bad habits or irrational fears?

Do you really believe reading more self-help books and watching more motivational videos will solve anything?

Don't you love hearing advice like "relax, take a deep breath", "don't be so hard on yourself" or "think positive"?

No? You're not alone. I've helped thousands of people who felt like they were stuck, until they got hypnotized. It's why Yelp has rated Center City Hypnosis the #1 hypnotherapy service in Philadelphia for so many years.
as seen and heard on:


At Last, Straight Talk about Hypnosis!
Your subconscious mind loves lists, so here's a list to make it happy - the Top 10 reasons why so many clients have trusted and chosen Center City Hypnosis:
REAL LIVE 1-on-1 HYPNOTISM.
Unlike some "hypnosis" programs, your experience won't be about wearing headphones and listening to a relaxation CD. If you just want to hear affirmations with soothing music playing in the background, you could stay at home and do that yourself.


FREE, NO-OBLIGATION INITIAL CONSULTATION.
The consultation is about YOU and YOUR goals. No pseudo-scientific jargon about "linguistically reprogramming your quantum neurology". Getting a clear understanding of your situation and developing an effective plan is more valuable than sitting through a half-baked lecture about "how the mind works".


FULL-TIME HYPNOTIST.
The vast majority of "certified hypnotists" dabble with it as a part-time hobby or side hustle, and are unwilling to fully commit themselves to doing this work. As the client, you'd be serious and committed, and you'd be right to expect the same of the hypnotist.


UP-FRONT PRICING INFORMATION.
Unlike most hypnotists, I make my fees public. I don't see the point in trying to hide the cost of a service. Your time is valuable and I respect that; you shouldn't have to sit through a sales pitch, just to get basic information.


100% NO-RISK GUARANTEE.
If you aren't satisfied with your experience at the end of your first appointment, there is no cost! See the FAQ for details.


NO "UPSELLING" DURING YOUR APPOINTMENT!
I won't spend your valuable appointment time trying to sell you herbal supplements, vitamins, CD programs, certification courses, workshops, etc.


TOTAL TRANSPARENCY, NO B.S.
You've (hopefully) learned to recognize shady "internet marketing" tactics by now, like phony reviews and fake testimonials. You should also know not to be impressed by made-up titles like "Elite Master Advanced Clinical Hypnotherapist". As a certified hypnotist, I can tell you certifications, titles and all of that are nonsense. The FAQ provides links to official government databases so you can verify if that "Doctor of Hypnotherapy" is really a doctor, or maybe they've just watched a lot of Dr. Oz and Dr. Phil.


CUSTOMIZED FOR YOUR INDIVIDUAL CASE.
Generic, scripted suggestions ("relax and imagine being in your serene place... now think happy thoughts...") can be OK, but you can get better results with more personalized work.


DEDICATED PRIVATE OFFICE located in the heart of Philadelphia's central business district.
Your office visit will not be conducted on a couch in a basement or a recliner in someone's living room.


My role is to help you achieve your goals, NOT to play Amateur Spiritual Advisor or "healer".
I will NOT try to convince you that you were an ancient Mayan priestess in a past life! Maybe you were, maybe you weren't. I do not attempt to influence clients with my personal beliefs and interests.
Practical Hypnosis for Busy People
Hypnosis is interesting, but more importantly it can make a real difference in your life, like it did for these clients:

Rick quit smoking, ending a 35-year habit:
Rick was nice enough to provide further updates:
"I am still tobacco free, coming up on 10 months, hoorah.."
and then later,
"Started jogging and I am up to 4 miles, at least 4 times a week."
I helped Donald eliminate fears that were affecting his
success in business
. He had tried "self-hypnosis" audio programs and read the usual self-help and motivational books, but discovered that real hypnosis is different:
I helped Carolyn
gain control over her emotions
:
(all client comments are shared with kind permission)
Real Clients, Real Results

Jennifer said, "I came to stop picking and biting at my nails... there was such a huge improvement. I just lost interest in biting my nails. It was really cool that all of a sudden something I've been struggling to overcome for a long time, I overcame."




Matt used hypnosis to reduce test-taking anxiety, so that he could do well on an important exam. But he also found that it helped him deal with stress at work:




Michael knew that more focus and confidence at work would increase his chances of getting promotions. At first, he wasn't too sure about giving hypnosis a try. But then, he said, "I figured I might as well give it a chance... it was exactly what I was looking for."


Lisa got hypnotized for weight loss, and said, "I had done a lot of other things that weren't really working... I'm very happy with the results." She also found that it helped her habit of worrying: "I find that I'm not second guessing myself anymore, I used to overanalyze a lot."

Tina had already achieved significant success in life. She said, "Life has actually been really good... [but] I'd reached a plateau." She used hypnosis to make "breakthroughs" personally and professionally. "I realized it's OK to really go for the dreams, just to pull out all the stops and go do that. That's what I'm going to do now."

(after our work, she found herself being pursued professionally and flown to cities around the country for interviews, but she had the confidence to turn down offers if they weren't in line with her bigger dreams)
Here is link to full transcript (PDF format)
*DISCLAIMER: Testimonials and reviews are not guarantees of similar results. Individual results vary.
"Clearly the Best Results... It's a Big Improvement!"
This is a short clip from a popular local radio show, where they talk about the results of a demonstration I did with a member of their crew:
It was nice to hear them calling the results the best they'd ever seen, but I don't think it's because I'm the best hypnotist. This city can't even agree on the "best hoagie" or "best cheesesteak"... how stupid would it be for someone to declare themselves "the best hypnotist"?

It's just that so many people, including many hypnotists, confuse pseudo-hypnotic relaxation with the real thing, so when they encounter real hypnosis, they think it's something unusual.

The radio appearance itself is an example of how hypnosis can help you perform well even when the pressure's on.

Doing a non-rehearsed live demonstration for one of the largest radio audiences in the area was a little nerve-wracking, especially for someone like me, a natural introvert and not at all inclined to being "on stage". But if we do what we hypnotists are supposed to do, we can deal with that and get on with the show!
An Educated Consumer is the Best Hypnotic Client
I'm not talking about formal education, that doesn't matter. I recommend you do your research before choosing a hypnotist. Clients who are poorly informed tend to be vulnerable to being fooled and strung along by smoke-and-mirrors.

There are many capable hypnotists available to help you, BUT you do want to be careful about finding the right one for you.

So, in addition to the extensive FAQ on this site, here are a couple of third-party resources to help you do your research:
Greater Philadelphia Society of Clinical Hypnosis - GPSCH is a good resource for people who want to find psychologists, social workers, and medical professionals who use hypnotherapy as part of their treatment.

If you're struggling with a psychological disorder or medical condition and are interested in hypnosis as an option, I recommend that you seek help from the kind of more broadly trained healthcare professional that you'd find on the GPSCH site.


NGH referral page - you can request referrals to National Guild of Hypnotists members in your area. The NGH randomly selects from a pool of local hypnotists.

Be aware that NGH members vary widely in terms of competence and experience, because qualification standards are VERY low.
You may even want to ask your regular doctor about hypnotism. Many medical professionals have had some exposure to the subject in the course of their training, but are hesitant to bring it up unless their patient mentions it first (because of concerns about bringing up a topic some people might consider to be too "out there").

If we were living in the middle of nowhere, then I wouldn't hesitate to help people who had no other alternative. But the fact is, the Philadelphia area has a long history of having many excellent hypnotic resources available.


Some people think I'm crazy to provide resources like this to potential clients who visit my site. They think it's like "helping the competition".

But there really can't be competition in the usual sense between the many genuine practitioners who are available to help you, since no single individual can be the best choice for every client.

It's like comparing apples to oranges - apples are not "in competition" with oranges.
And the scammers, frauds, and charlatans that are so common in this field are not real competition either, because they are in fact playing an entirely different game. Unfortunately, this distinction can be unclear to members of the public, who just want to find someone who can help them.

This site is dedicated to providing you with the best available information, so you'll be able to see through the "World Famous Internationally Known #1 Best Clinical Hypnotherapists" who are just blowing smoke.
Click here for Free Hypno-Consumer Report:
9 Smart Questions to Ask Before Choosing a Hypnotist
(instant download, no email signup)
Don't Be Fooled by "Imitation Hypnotists"
I'm aware that many people in the hypnosis field closely follow this site, and that some copy-and-paste my content (at least, the parts that don't offend them).

I've even seen comments from my clients being "borrowed" by other hypnotists. Imagine that: people who are so lazy that they can't even bother to create original fake reviews!


So please: don't get me confused with other hypnotists, copy-cats, and imitators. I cannot vouch for any claims or assertions made by others.

There is another form of "imitation hypnosis" to be aware of: many people have described experiences where they've tried seeing a hypnotist before. They went with the expectation of getting hypnotized at some point. But what they got instead was a nice conversation along the lines of "life coaching", sometimes a massage, or a rubbing or tapping procedure, or some sort of chanting.

In other cases, they discover (only after signing a contract) that their program consists of sitting alone in a room while wearing headphones, and listening to a CD or MP3 player.

There's nothing wrong with a little rubbing and chanting, and coaching can be a great idea for some people, but come on...
Maybe I'm weird, but I believe that if you're going to see a hypnotist, it's reasonable to expect that you'll get hypnotized at some point!
Who Can Be Helped With Hypnosis?
If you have a brain and can follow simple instructions like "Please count from one to five", you can probably do it.

You don't have to be any special "type" of personality.. here is a partial list of some of the people I have helped:


| | | |
| --- | --- | --- |
| Lawyers | Business Owners | Accountants |
| Social Workers | Police Officers | Students |
| Financial Analysts | Vocalists | Doctors |
| Stockbrokers | Airline Pilots | Office Managers |
| Real Estate Brokers | Restaurant Owners | Economists |
| IT Managers | Insurance Agents | Stay-at-Home Moms |
| Retail Clerks | Chess Enthusiast | Web Designers |
| Fashion Designers | Adult Entertainers | Archaeologists |
| Day Traders | Sales Reps | Marketing Executives |
| Secretaries | Librarians | Bartenders |
| Teachers | Surgeons | Construction Workers |
| Psychotherapists | Psychiatrists | Counselors |
| Martial Artists | Professors | Soldiers and Marines |
| Nurses | College and Pro Athletes | and many more... |


Darrin felt much more relaxed about his ability to be social and outgoing.


I helped Matt with test anxiety so that he could pass an important exam

(This isn't the same Matt seen elsewhere on this site;
I've helped so many clients with test anxiety it's just coincidence
that two had the same name and the same goal.)


You can tell these notes are real when they spell my name wrong...
Just kidding, thanks for letting me help you Brian!
Real Hypnosis is More than Just Relaxation
Hypnosis can retrain your brain to:
Subconsciously redirect focus away from non-productive areas of attention (example: feeling self-conscious during public speaking)
Automatically inhibit impulses that lead to bad habits (example: no longer "zooming in" on the cake or donuts someone left in the office kitchen)
Eliminate mental blocks which contribute to being stuck (example: thinking in negative self-fulfilling terms like "I can't stop smoking")
...and much more!
It's useful to understand what's really happening when you change a habit or overcome a fear: when you "end" a bad habit, or when you learn to overcome a fear, what you're really doing is directing electrical-chemical signals away from the old circuits in your nervous system, towards a newer network that inhibits the old habit or the old fear.

The good news is: you can literally reshape and rewire your brain. Learning of any kind wouldn't be possible if you didn't have the ability to do that.

The scary news might be: this happens with EVERYTHING you do or think repeatedly, whether it's useful to you or not. This includes every time you feed a bad habit, or avoid something uncomfortable.

Every time you avoid something you fear, you're training your brain to fear the thing you're avoiding. This is why fears tend to get worse and spread to more areas of your life as the terror network grows, if you don't do something to help face the fear.

This means that we ought to be careful about whatever we regularly think or do, because we are always training/shaping our brain to do or think more of that!

Hypnosis creates a dream-like state where reality becomes more malleable, so your brain can be rewired more easily... as long as the hypnotist knows what they are doing, and can do more than just read from a relaxation script.
Real Hypnosis is More than Just a Motivational Pep-Talk
The story of my client "C. E. B." is one of my favorite examples of how hypnosis does much more than just motivate:

When he decided to try it, his wife rolled her eyes and said "Here we go again," because over the years, he'd spent thousands of dollars on motivational seminars, CDs, various forms of therapy, etc. His wife figured this was just more of the same.

BUT after doing it, he reported that his wife was so pleased with the changes, that she offered to pay for more appointments herself!
*DISCLAIMER: Testimonials and reviews are not guarantees of similar results. Individual results vary.
PS. If you're wondering what's up with all these disclaimers, they are just required to be in full compliance with Google policies regarding site quality.
Affiliations, Training, Etc.
5-PATH International Association of Hypnosis Professionals
Micro-Expression Training, Dr. Paul Ekman Group: Expert Level rating
Editor of "Real World Hypnosis: Insider Tips from Leading Hypnotists" available on Amazon.com
Contributing author of "The Ultimate Success Secret" by Dan S. Kennedy and Michael M. Capuzzi
Contributing writer for Hypnosis.org's quarterly e-zine
"A Refreshing Dose of Transparency"
I was pleasantly surprised to be included in Philadelphia Magazine's 8 Ways to Declutter and Detox Your Life article:
In the spirit of transparency, I have to correct a detail about that article: my office is technically in the Rittenhouse area.. and anyway, everybody knows that "Midtown Village" is and always will be properly known as "the Gayborhood"!
Online Reviews and Ratings
For easier reading, here are links to Google and Yelp reviews. I thank all the clients who took time to share their experiences for the benefit of others who are considering this approach!

Clients are never paid or compensated for their comments! I do not play the common game where clients are bribed with "freebies" or discounts to write positive reviews. And these are definitely not the product of those awful fake review services that offer to sell desperate businesses "20 5-Star Ratings for $5!".

(Consumer Pro-tip: Yelp ratings tend to be most reliable, because unlike Google, Yelp's entire business model depends on trustworthy ratings, so their system does a much better job of catching fake reviews, although they aren't perfect either and sometimes flag "false positives")

Fake reviews are a form of false advertising, but they're also unnecessary, because even a mediocre hypnotist should be able to EARN happy clients at least once in a while!

/end of rant
Click this image to check out our Yelp reviews:


Click this image to check out our Google Business reviews:

In over 10 years of doing this work, I've been very fortunate to have never gotten a bad review from anyone I've ever taken on as a client. It turns out most people are reasonable (at least the people I choose to work with), and even if they might not have gotten 100% of the results they were hoping for, they aren't going to write nasty reviews, as long as you treat them halfway-decently and try your best.
wait a second... it can't be all good!
You're right! Make sure to check out the NEGATIVE REVIEWS too! They are very informative: as you can see in my responses to them, every negative review is from a person I declined to work with, for one of two reasons:


they made appointments but never showed up, and failed to provide any notice, so I declined further appointment requests


or, during the free initial consultation, or based on an email inquiry, I determined I could not help them, and declined to take them on as clients


For example:
I point out the negative reviews because they demonstrate my personal guarantee:

If I do not think I can help you, I will let you know and refer you to another resource.

(and it's safe to say that if you setup appointments but never show up to any of them, I probably can't help you)

Most reasonable people seem to understand and appreciate this, but once in a while a few people aren't so understanding: example being the guy who threatened to "split [my] head open" if he ever saw me on the street, after I determined during the free consultation that I wouldn't be able to help him. Yikes! That didn't make me eager to change my mind and take him on as a client.

Fortunately, we seem to have much better working relationships with the clients we actually work with. Even if we don't always reach a complete resolution of client issues, at least there've been no other threats of violence! [knock on wood]
Free, No-Risk Initial Consultation
At our first meeting, we want to get an understanding of the nature of the problem, and then discuss how (and IF) hypnosis can help you. This consultation usually takes around 30 minutes.

Then, you can decide to go ahead, if it seems to both of us that this approach might be useful. If we decide not to go ahead, there is no cost to you. The consultation helps you understand the process, and it's also a chance for you to make sure I'm not too much of a weirdo.

However, most of our meeting should be about getting a clear understanding of your goals. After all, hypnosis is interesting but I'm pretty sure solving your problem is a higher priority to you. You probably don't need someone using your valuable time by lecturing you about the "wonders of the subconscious mind" (whatever that is).

Before any meeting, take a look at the extensive FAQ page on this site, all common questions are already answered there. This will help ensure we make the best use of your consultation time.
Meetings are by appointment only
Do not setup an appointment for someone else
All client-related information is confidential, except as required by common sense, in cases involving threats of harm to oneself or others
Would You Like to Know More?
Do your research, and then setup a consultation to find out how I can help you help yourself.

There will be no high-pressure sales pitch on my part. Life is too short to deal with time-wasters and half-hearted individuals who need to be nagged into action; they're unlikely to have what it takes to be successful anyway.

This is important to understand so that people do not mistakenly think that a hypnotist is supposed to "motivate" someone to change. No, that's not going to happen. Relying on motivation is a weak strategy that won't get you very far, because motivation is by nature temporary.

Just like motivation, time and energy are limited resources. We have to be careful about HOW we invest our time, and WHO we invest our energy with.

People who are going to be successful are already self-motivated and proactive. It is and always will be up to you to take the first step.


CLICK HERE TO CONTACT ME or
TO SETUP AN APPOINTMENT
Quick links:
back to top of page
*DISCLAIMER: Testimonials and reviews are not guarantees of similar results. Individual results vary.